All of the Galleries that represent me will be happy to have you visit.
And, if you are not able to visit in person, they will be happy to receive your inquiry by phone or email, and to help you find what you are looking for.
When you find the painting that you love, you can be confident that they are experts at shipping Nationally and Internationally.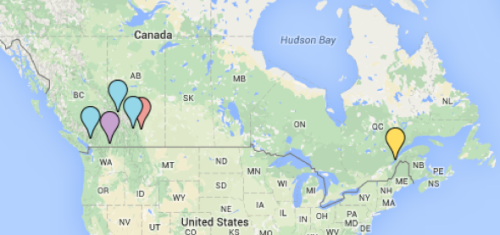 Gallery Representation
---
Mountain Galleries
Fairmont Chateau Whistler
4599 Chateau Blvd
Whistler, BC V0N 1B4
(604) 935 1862
whistler@mountaingalleries.com

Mountain Galleries
Jasper Park Lodge
P.O. Box 1651
Old Lodge Road
Jasper, AB  T0E 1E0
(780) 852 5378
jasper@mountaingalleries.com

1-888-310-9726

JASPER    BANFF    WHISTLER

---

Galerie d'art Au P'tit Bonheur
265, Boul Du Comporte
La Malbaie, Quebec, G5A 2Y6
(418) 665-2060
info@auptitbonheur.com

View Available Paintings at Galerie d'art Au P'tit Bonheur

---

Gainsborough Galleries
441-5th Ave SW
Calgary, Alberta, T2P 2V1
(403) 262-3715
(866) 425-5373 Toll Free
art@gainsboroughgalleries.com

.

---

 The Lloyd Gallery,
18 Front Street,
Penticton BC V2A 1H1
(250) 492-4484
art@lloydgallery.com

---
Gallery Contacts
Please feel free to contact each of the above Galleries for information on Original Artworks by Shannon Ford.
You will be in good hands, whether you are just beginning to collect art, or you are an experienced collector.
Send me a Note
[contact-form-7 id="1517″ title="Contact Us"]
---
Save
Save
Save
Save
Save
Save